Khushy Shoppee
Regular price
Rs. 1,599.00
Regular price
Rs. 3,199.00
Sale price
Rs. 1,599.00
Unit price
per
Sale
Sold out

🔥Transform Your Home with a Living Work of Art: Jellyfish Aquariums🌟
🎁Gift Your Loved Ones the Enchanted Jellyfish Lamp!
✅Introducing a captivating blend of aesthetics and serenity, the MIXEN Acrylic Jellyfish Lava LED Mood Lamp is more than a lamp; it's a sensory journey that transforms any space into a realm of mesmerizing colors and tranquility.
✅Key Features:
🌈 Multi-Color Marvel: Immerse yourself in a spectrum of vibrant colors that dance and ripple, creating a dynamic visual display.
🌊 Aquarium Sensation: Experience the soothing effect of lifelike jellyfish movements that mimic the tranquility of an underwater world.
🌟 LED Magic: Cutting-edge LED technology ensures energy-efficient, long-lasting, and mesmerizing illumination.
🎁 The Perfect Gift: A gift of serenity and relaxation for kids and adults alike, making every moment more enchanting.
🌙 Nighttime Wonder: Ideal for enhancing your nighttime ambiance, whether in the bedroom, living room, or as a unique desk decoration.
✅Why Choose the MIXEN Jellyfish Lava Lamp?
Because it's more than a lamp; it's an experience, a statement, and a source of wonder.
🪄 Sensory Therapy: Create a calming and visually stimulating environment, perfect for relaxation and mindfulness.
🌆 Room Transformation: Elevate your space with dynamic lighting that captivates and soothes the soul.
📚 Enhanced Focus: Ideal for reading, working, or simply finding your Zen in a chaotic world.
Immerse Yourself:
Embark on a sensory journey with the MIXEN Acrylic Jellyfish Lava LED Mood Lamp. Watch as it transforms your room, your mood, and your moments.
🏠 Home Decor Marvel: Elevate your space with captivating aesthetics and calming vibes.
🎉 Experience the Wonder: Dive into a world of serenity and relaxation, right at your fingertips.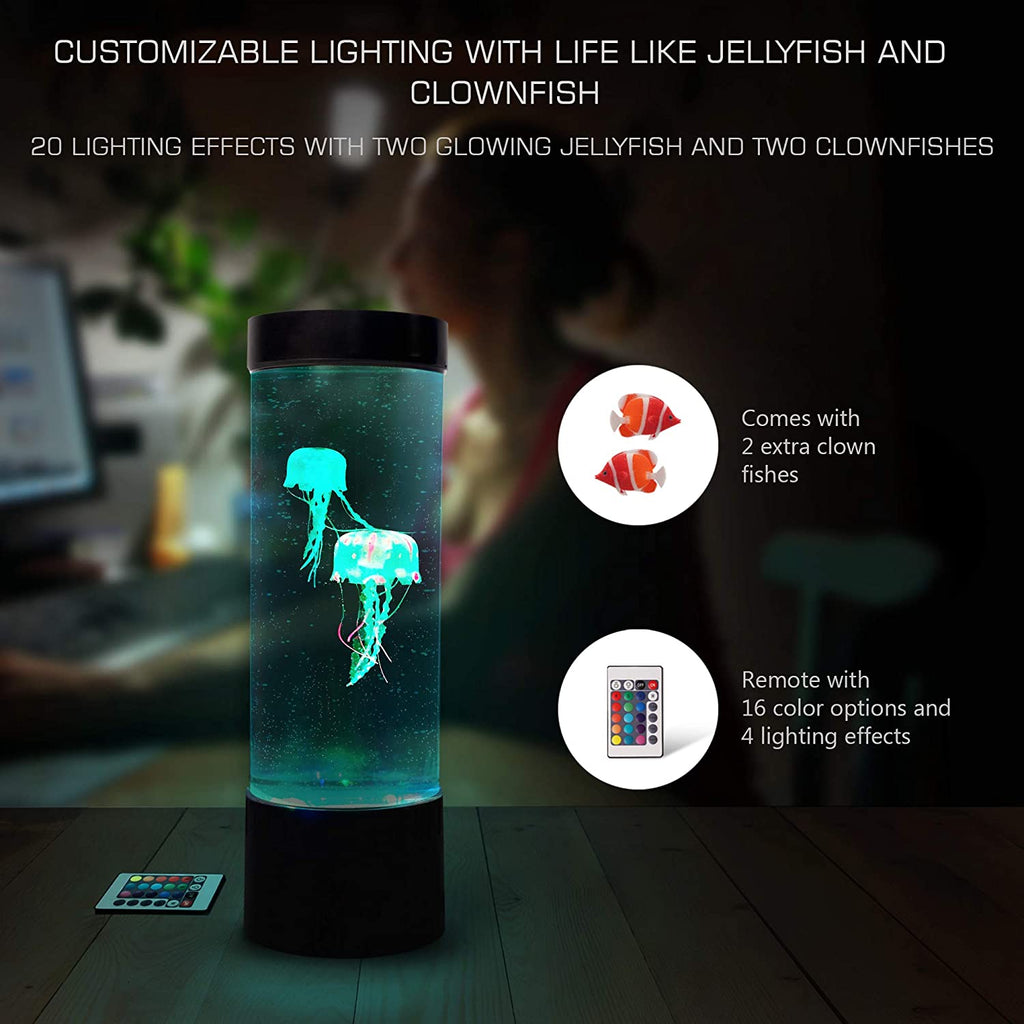 🌌 Transform Your Space: Create an atmosphere that resonates with your unique style and personality.
"Bring the Ocean to Your Home with Zero Maintenance Jellyfish"
✅Don't miss the opportunity to transform your space into a haven of tranquility and enchantment. Shop now and experience the MIXEN Acrylic Jellyfish Lava LED Mood Lamp today! 🌈🌊

View full details