Khushy Shoppee
Regular price
Rs. 1,499.00
Regular price
Rs. 2,999.00
Sale price
Rs. 1,499.00
Unit price
per
Sale
Sold out
Elevate Your Space with the Portable Metal LED Table Lamp – Your Ultimate Lighting Solution! ✨ 🔥 50% OFF 🔥
Experience the perfect blend of style and functionality with our Portable Metal LED Table Lamp. Whether you're enhancing your home decor, adding a touch of sophistication to your bedside, or seeking the ideal gift, this lamp brings radiant illumination and timeless elegance to any setting.
Key Features:
🌈 Sleek & Stylish Design: Crafted with exquisite attention to detail, the metal finish in elegant gold adds a touch of luxury to your space.
💡 3-Color Touch Sensor: Tailor your lighting to your mood with three adjustable color temperatures, ensuring the perfect ambiance for any occasion.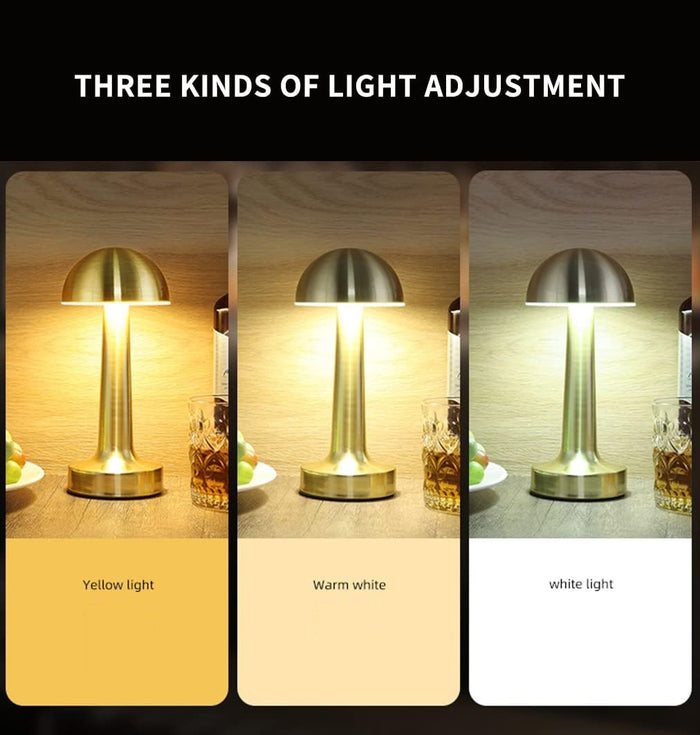 🔋 Portable & Rechargeable: Say goodbye to cords and inconvenience. This lamp is USB rechargeable, providing the freedom to place it wherever you desire.
🏡 Versatile Decor: From bedside tables to living room accents, this lamp is a versatile decor piece that complements any room effortlessly.
🌙 Night Lamp Excellence: Create a serene atmosphere for peaceful nights with gentle LED lighting that's easy on the eyes.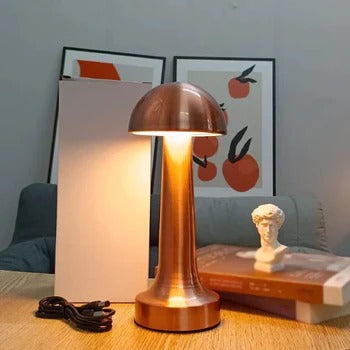 Why Choose Our Portable Metal LED Table Lamp?
Because it's more than just a lamp; it's a statement of your taste, a source of comfort, and a versatile addition to your decor.
🎁 The Perfect Gift: Delight your loved ones with a gift that combines elegance and practicality.
🌟 Enhance Your Ambiance: Illuminate your space with a touch of timeless sophistication.
💡 Intelligent Lighting: Select the perfect lighting mode for reading, relaxing, or setting the mood.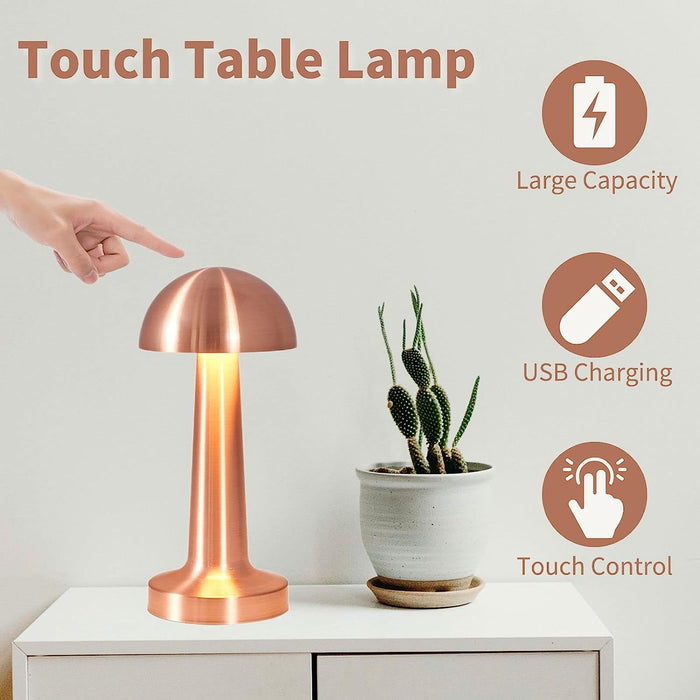 Illuminate Your Life:
From enhancing your home's decor to providing ambient lighting for your cherished moments, our Portable Metal LED Table Lamp is the ultimate lighting solution.
🏠 Home Decor Excellence: Elevate your space with a touch of radiant luxury.
🎉 Make It Yours: Experience the magic of versatile and elegant lighting.
🪄 Transform Any Room: Create a warm, inviting atmosphere wherever you place it.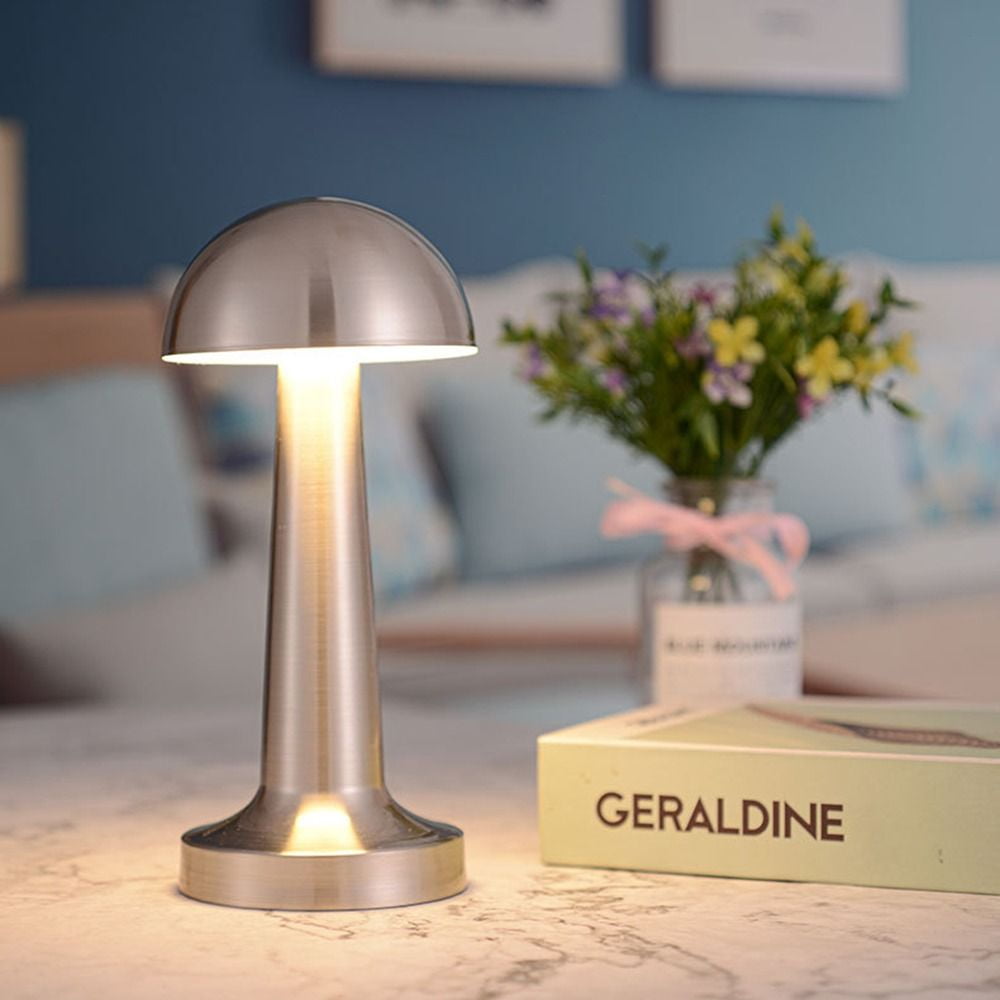 Don't miss the opportunity to elevate your lighting experience. Shop now and discover the perfect blend of style and functionality with our Portable Metal LED Table Lamp! ✨🌙
[Order Now] 🛒 #StylishLighting #ElegantHomeDecor #IlluminateYourWorld 🌟💫

View full details